Meaning of "liaison office":
The word "liaison" comes from Middle French lier, meaning "to bind or tie."
A liaison office is a place of business that acts as a communication channel between the place of business, or head office, or whatever name it has, and entities in India. A Liaison Office works as a representative office that is established to explore the business and investment climate in India. Hence, a liaison office is also sometimes known as a representative office.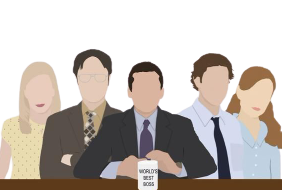 Understanding of the Liaison Office:
A foreign company establishes a liaison office in another country to explore the new market and carry out liaison activities for its business.
Given the globalisation of business and opportunities coming in way of trade in services, there is a need for a type of office that serves as a communication and coordination hub between organisations or individuals and builds relationships between entities. They are not allowed to undertake any commercial, trading, or industrial activity, directly or indirectly.
Foreign companies planning to set up business operations in India need to start a liaison office. The main purpose of starting is to explore possible business opportunities in India by gathering relevant business information. This helps the companies develop a business strategy to tap the existing business potential in India.
Major activities of liaison offices:
A Liaison Office can represent its parent company or group of companies based in another country, such as India.
It can help promote exports and imports from and to India.
A Liaison Office can promote technical and financial collaborations between parent or group companies and companies   in India.
It can act as a communication channel between the parent company and Indian companies.
Purpose of establishing a liaison office in India:
To justify the parent company's presence in India,
Assist in researching various business opportunities in India.
A parent company can obtain a number of contacts to assist it in conducting a survey and targeting the Indian audience.
Liaison and branch offices can hire local and foreign staff, rent property, and open bank accounts in India at a very cheap price.
Liaison/branch offices aid in the promotion of goods and services exported and imported from and into India.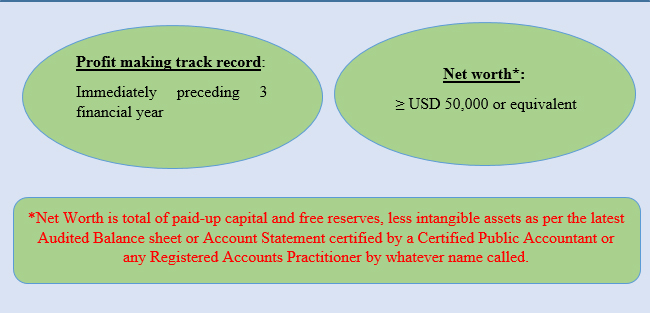 Documents for setting up Liaison Office in India:-
1) From Parent company-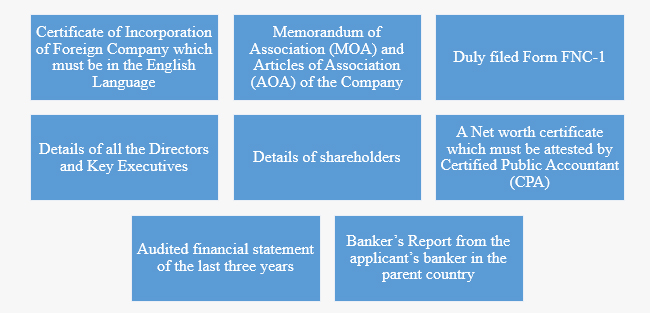 2) From Authorised Signatory-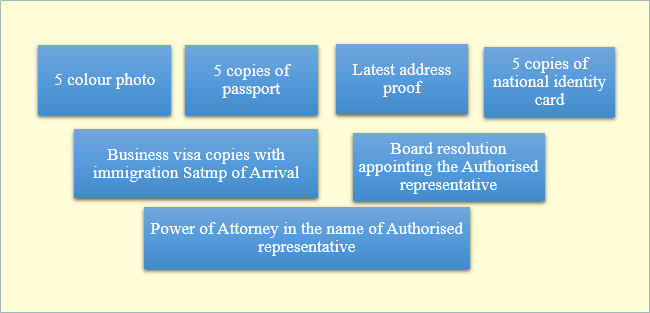 Registration of a Liaison Office in India:
Application to the Reserve Bank of India: An application in Form FNC is required to be submitted to the RBI through an AD Category-1 bank, supported by the required documents and a letter of comfort (if applicable).
Verification of application by AD Category 1 Bank: The AD Category-I bank shall, after verifying each and every aspect in relation to the applicant's background, satisfy itself regarding the eligibility criteria for establishing a liaison or branch office and compliance with the extant KYC norms. If all the information is found to be true and correct, it may grant approval to the foreign entity for establishing a liaison or branch office in India.
Intimation of approval to AD Category I Bank: An applicant that gets consent for setting up a liaison shall intimate the designated AD Category I bank regarding the date on which the liaison will start its operations. The AD Category I bank, on the other hand, will inform RBI accordingly. In case an approval granted by the AD bank has been surrendered by the applicant or has expired without any LO being set up, the AD Category I bank has to inform the Reserve Bank of India about the same.
Bank Account Opening by LO: An LO has to coordinate with the designated AD Category I bank in India to open an account so that it can receive remittances from its head office, which is located outside India. Please note that an LO shall not maintain more than one bank account at any given time without the prior permission of the Reserve Bank of India.
Registration with ROC and police authorities: The applicant needs to apply to ROC to obtain a "Certificate of Establishment of Place of Business in India" along with a PAN and TAN. Applicants from Afghanistan, Iran, China, Hong Kong, Bangladesh, Sri Lanka, Macau, or Pakistan who want to open an LO in India must also register with the state police authorities.
Regulatory Compliance by Liaison Office:
A liaison or branch office has to file annual audited financial statements with the RBI and with the registrar of companies. Further, an LO/BO is also required to file tax returns. However, no tax returns will be due.
A LO/BO will also be governed by the provisions of the Companies (Registration of Foreign Companies) Rules, 2014.
A LO/BO needs to file e-form FC-1 with the Ministry of Corporate Affairs within 30 days of establishing its place of business in India.
Advantages of choosing the Liaison Office in India:
A popular option for foreign investors exploring the Indian market for the first time.
Ideal for providing an Indian face to overseas entities and for marketing purposes.
Low financial, legal, and administrative commitments
Transfer pricing: Indian transfer pricing regulations do not apply to transactions undertaken between liaison offices and their overseas groups.
Procedure: Uncomplicated set-up formalities
Cost Deduction: A foreign company is entitled, for tax purposes, to fully deduct costs generated in India.
Permanent Establishment: The activities of foreign representatives in India do not give rise to a permanent establishment in India if the nature of work undertaken in India does not go beyond what is envisaged under RBI.
Quality Control: "able to coordinate and maintain quality control of sourcing and buying activities in India."
Formalities: – are fewer on-going formalities as compared to other business entities.
Governing Authority:-
Foreign Exchange Management Act, 1999
Master circulars issued by the Reserve Bank of India from time to time
Establishment in India is governed by the RBI along with the Ministry of Finance, Government of India.